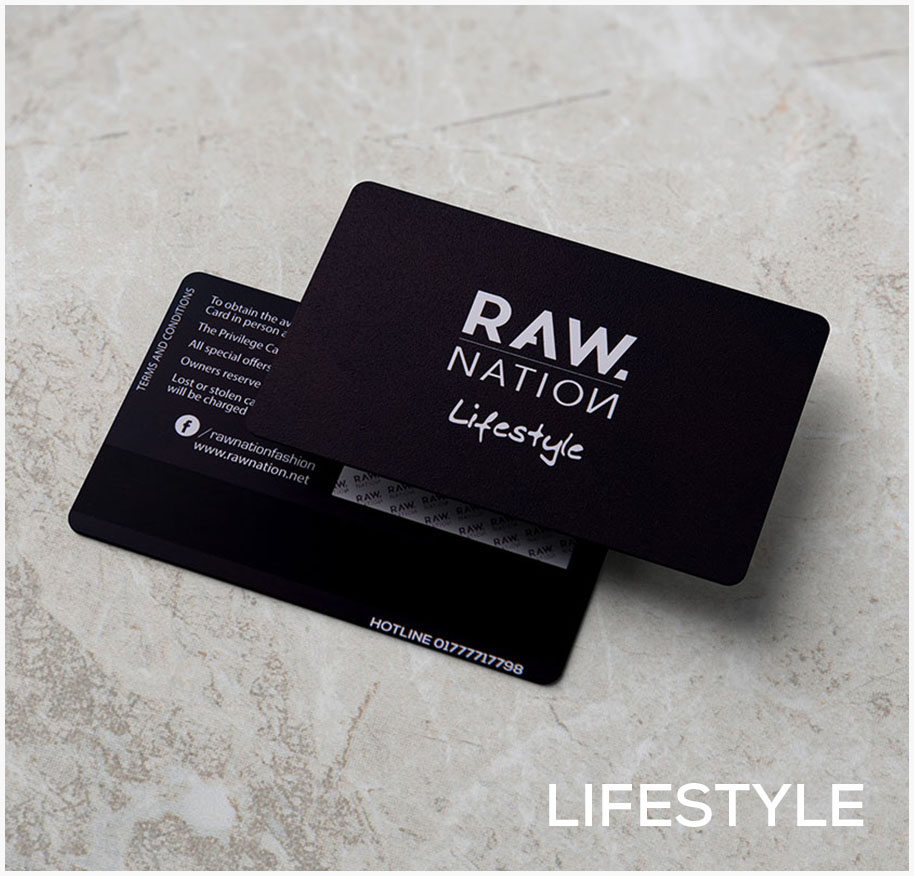 Raw nation Lifestyle Club
Raw Nation is proud to introduce "Raw Nation Lifestyle Club" -a comprehensive loyalty program to thank you for your commitment to our business. As a world-class lifestyle brand for men and boys, Raw Nation brand has gained overwhelming popularity within a short time and this is our way to show our appreciation to all of our loyal customers.
How to become a member.
It's super easy to become a Raw Nation Lifestyle Club member. One time purchase of minimum BDT 2000/- only from any of Raw Nation outlets will qualify you to become a Raw Nation Lifestyle Club Member. This is applicable for spending at Raw Nation and also for online purchases (at www.rawnation.net or www.facebook.com/RawNationFashion).
If you are eligible, you need to fill up Raw Nation Lifestyle Club membership form - available at any of our outlets. This will entitle you to receive a free "Raw Nation Lifestyle Membership Card" which you can use to avail all the benefits of Raw Nation Lifestyle membership program.
Benefits of becoming a Lifestyle Club member:
Raw Nation Lifestyle Club benefits start as soon as you become a member. In addition to that you will earn 1 RN Point for each and every BDT 5 of your spend on Raw Nation products. You can redeem the RN Reward Points anytime on your next purchase.
And that's not all. We have a whole bunch of benefits waiting for you depending on your membership level that includes:
Gifts
Advance Notification and Early Access to Sales
Invitation to Raw Nation events
Air Ticket
Fashion Consultation One2One with Designer/Model
Movie Tickets
Free Shipping on online purchase
Double rewards on special occasions
Special rewards for first new enrolment and high valued one time purchase
Membership levels & Benifits
| | Level 1 Bronze | Level 2 Silver | Level 3 Gold |
| --- | --- | --- | --- |
| Accumulated Purchase in BDT (Last 730 Days/2 Years) | >BDT 2,000 | >BDT 50,000 | >BDT 100,000 |
| Purchase Points *1 | 1Point per 5 Tk. | 1 Points per 5 Tk. | 2 Points per 5 Tk. |
| Referral Points *2 | 2000 | 2000 | 2000 |
| Double Reward Points on purchase | Every Friday in a month | Every Friday & Saturday in a month | Any 15 days in a month |
| Birthday Gift | yes | yes | yes |
| Early Access to Sales/Advace Notification | no | yes | yes |
| Invitation to Raw Nation events | No | yes | yes |
| Air Ticket | No | No | yes |
| Fashion Consultation One2One with Designer/Model *3 | No | No | Yes |
| FB: Good Review or Photo post with #RawNation hashtag *4 | 100 | 100 | 200 |
| Gift Voucher Purchase (5000 Tk.) | 1000 points | 2000 points | 5000 points |
| Taskin signed BAT/BALL *5 | No | No | Yes |
| Movie Ticket | No | Yes | Yes |
| Free Shipping on online purchase | First 5 | First 10 | Unlimited |
Point Calculation (Example)
| Pucahse in BDT | RN Lifestyle Points | RN Lifestyle Point To BDT |
| --- | --- | --- |
| 5 | 1 | 0.1 |
| 10 | 2 | 0.2 |
| 100 | 20 | 2 |
| 1000 | 200 | 20 |
| 5000 | 1000 | 100 |
(*1) 1 point is 10 Paisa attainable with per 5 Tk. Spending
(*2) New customer will inform which reference during enrolment. Referrer will get 2000 RNP
(*3) Fashion Consultation One2One Upon appointment
Join Our Facebook Group
Life Style Club